Bulk-Upgrade of Tenant PBX
Bulk software upgrade for Tenant PBXs is now available via the MT Manager GUI.

To upgrade one or more systems select the systems using the checkbox and then click

 the Upgrade icon.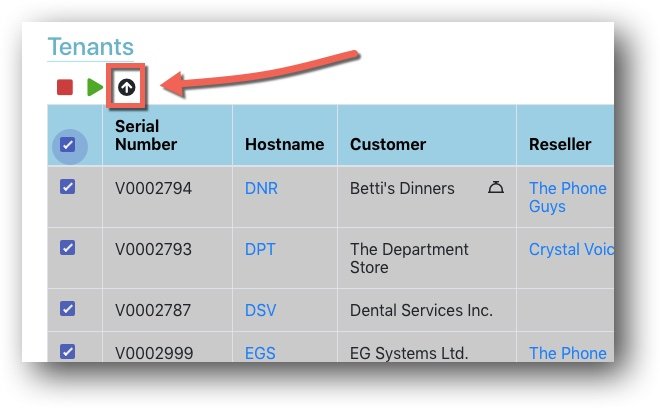 Cancel Pending Actions on Tenant PBXs
When performing an upgrade to more than one system, it is now possible to cancel this action from being performed to all systems in the queue.

The system on which the action has already started will complete the action (e.g. software upgrade) without interference.
Port-Forwarding and Permission Management for Custom Services
This new feature allows the admin to map ports for custom external services, so that external services used by the customer, such as CRM, hotel PMS, etc. could reach the Tenant PBX from the outside.

The Whitelist now allows managing permissions (access) to these custom services.

Under the general MT Manager Settings tab, the admin can set global services.  These 

services will appear on all Tenant PBXes in the system.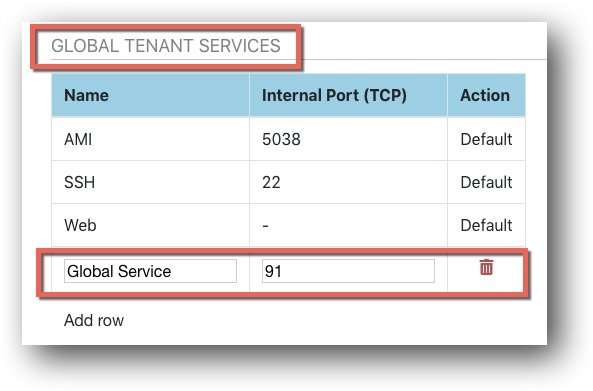 Under each Tenant PBX (Edit Tenant -> Services) it is now possible to define services that will be available to that tenant only.

Once a service is made available to a Tenant PBX by either of the above-mentioned methods, the service will be added to the Whitelist table, in which the admin can select which IP addresses are allowed to access this service.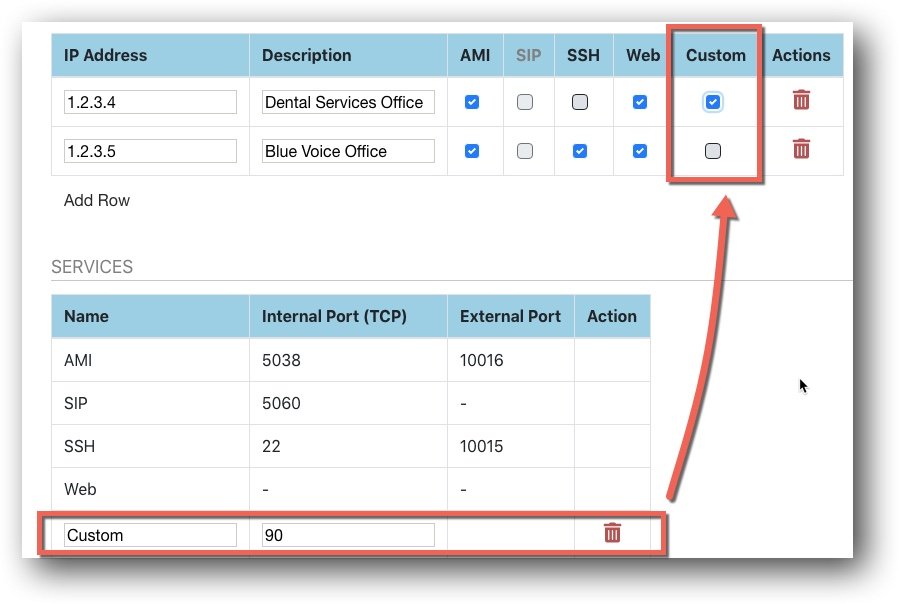 All services, whether system, global or locally defined now appear with their port mapping (when relevant) in the Services table of the Tenant.
Additional Changes
Behavioral and text improvements.