CDR (Call Details Record) Improvements
Hot Desking login and logout is now visible in CDR reports.  When a user logs into or out of a device this will generate a line in the CDR showing the extension (user), device and action performed (login/logout):
CDR filtering by time (hour of the day) – previously simple filtering was only available by dates.  From now it is possible to filter by defining From and To times (hours) as well as dates: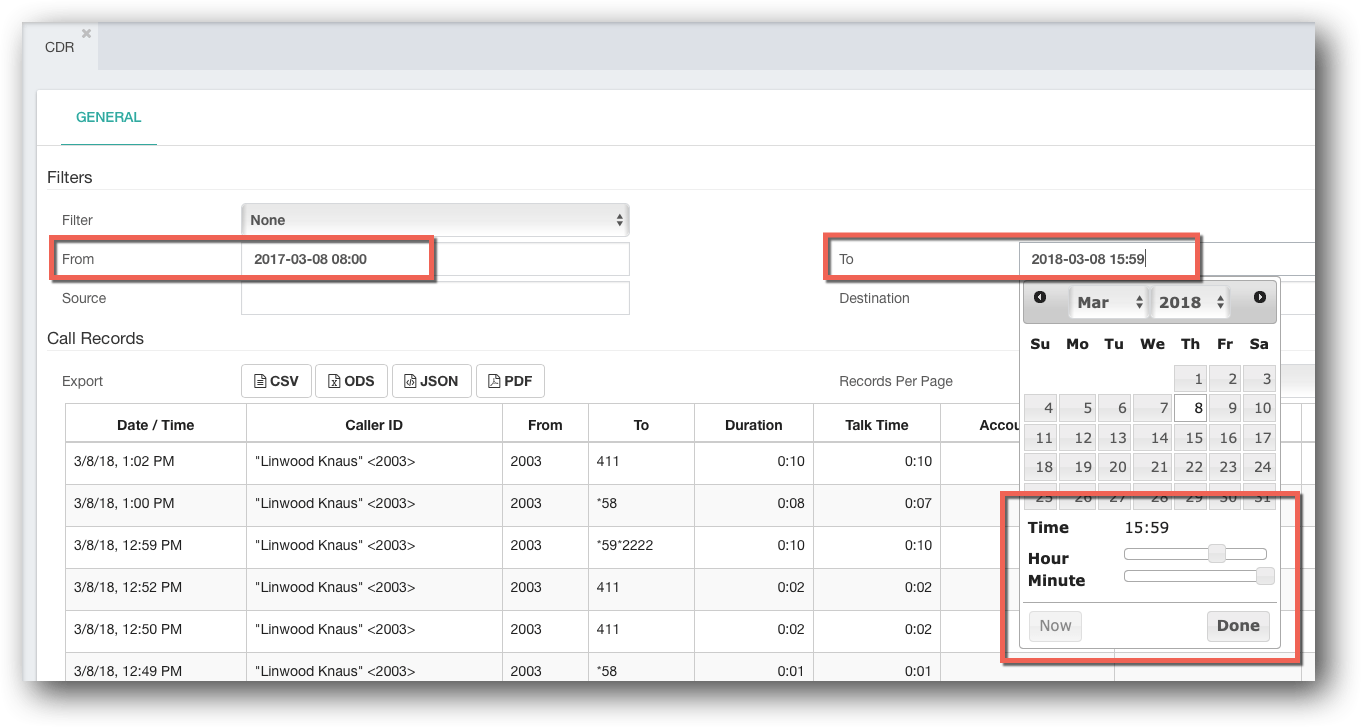 Endpoint Manager (IP Phone Provisioning)
Visual improvements in Device Mapping GUI dialogue – background color added to make it easier to see what items belong to which line:

Improved Indication for Profile Permission Management
An icon for partial permissions was added to the Profile module so that it is now possible to see to which modules the profile has partial permissions when the details are collapsed:

CompletePBX New Software Repositories
CompletePBX repositories were improved to hold the full list of packages used by CompletePBX including all operating system and related packages.  Outcomes and advantages:

there is now a single repository fully controlled by Xorcom for all updates

improved compatibility between operating system and application – the updates will now be synchronized and always tested in the exact same versions as will be received by the user during an update

the users will now have only one source for updates, meaning that firewall can now be set to allow access to only one address

This release changes the pointing of CompletePBX operating system updates to the updated repository.  Starting the following upgrade, the new repositories will be used by the CompletePBX update mechanism.

See additional information here.
Bug Fixes
Error in Inbound Routes – an error occurred when trying to set up two inbound routes for the same FXO channel (without setting callerid).  The issue was fixed by not allowing the user to create two routes using the same FXO channel.

Create / Delete / Modify inbound route using the API did not work properly.  Fixed.

 Fanvil X4/X3S – wrong caller ID name type – the name type was not set correctly per what the phones expect to receive.  Fixed.