Drop Unrecognized calls
This new feature allows the PBX to drop calls made to unrecognized DIDs, without answering the call and playing a message.  This was the sender can know the call failed.
There is no change in the default CompletePBX behavior, but this behavior can now be changed in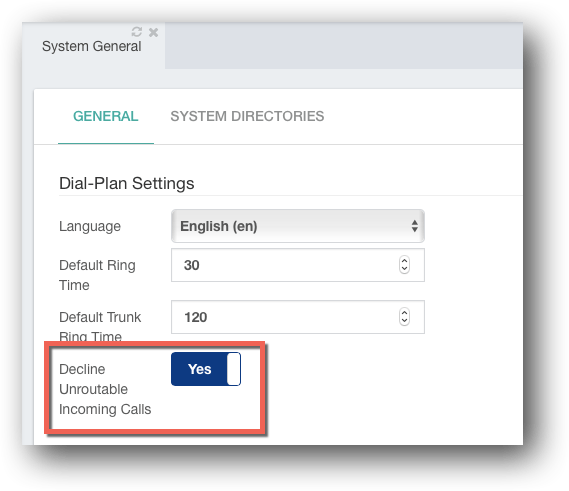 NTP Server Option Disabled for Multi-Tenant Application
Starting this version the NTP Server option is set to "No" and not changeable under multi-tenant environment.
There is no change in NTP Client (receiving NTP information from an external server), only in the NTP Server functionality.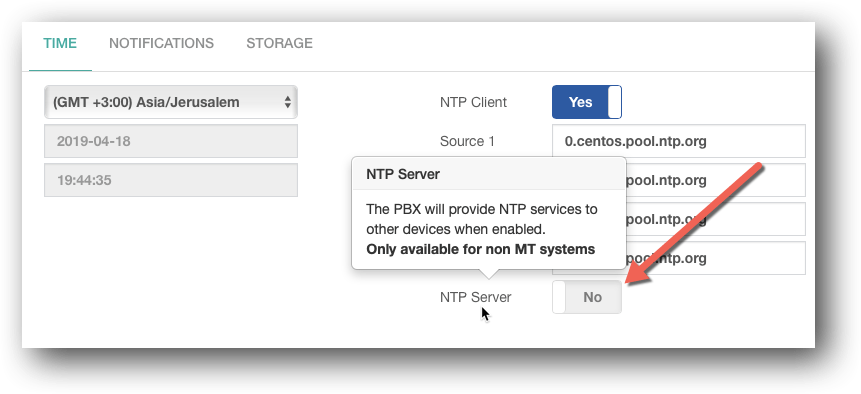 Bug Fixes
Extension diversion was ignored when a call reached the extension as the last destination of a ring group.  Fixed.



When the PBX was installed behind a proxy, various links generated by the system, such as phonebook, portal, DHCP option 66 and PhoneScan module link embedded in the QR code.  In such cases the link would use "http" instead of "https".  Fixed.

Do-not-disturb set by the PMS (hotel Property Management System) did not change the status in the PBX.  Fixed.