Note:
This update contains DAHDI drivers updates that require additional steps to be taken during the upgrade. Please read through before performing the update.
The DAHDI update is not relevant for pure VoIP systems.
FXS Hotline
It is now possible to set up a hotline for any FXS extension.
When hotline is active, the extension will automatically call a preset number in case the user of that extension picks up the phone (off-hook) but does not dial anything for the configured duration.
Examples for hotline use are for people at high risk that may be under a condition where they are not able to dial a number after picking up the phone (such as some elderly people), for emergency phones in public places, etc.
Note: when setting the Timeout to zero, the hotline number will be dialed immediately upon picking up the handset.
To set up a hotline
Go to PBX -> Extensions -> Extensions -> FXS

In the Hotline Number field, set the number to be automatically called

In the Hotline Timeout field, set the timeout period after which a call will be automatically generated in case the user did not dial anything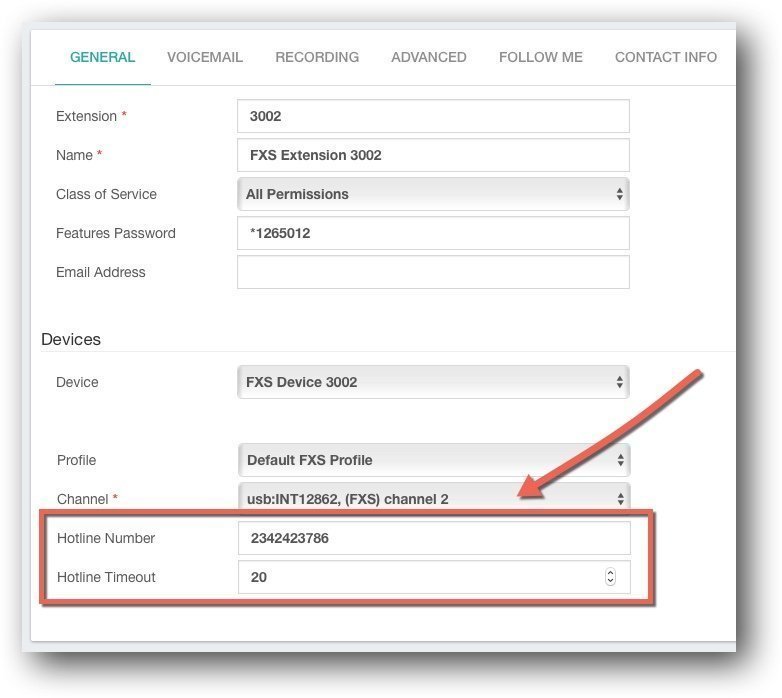 Updated Driver and Firmware to Fix FXS Issues
A new DAHDI driver and Astribank firmware are now available, fixing issues that occurred in some setups using FXS Astribanks and optimizing FXS performance. The issues mostly occurred for high-density FXS setups.
The changes are currently available for all systems excluding Spark, which will be available in a later release.
To upgrade the DAHDI driver and Astribank firmware:
 Complete the normal yum-upgrade procedure

 Run the following commands:
systemctl stop asterisk

/usr/share/dahdi/dahdi-modules unload

/usr/share/dahdi/xpp_fxloader reset

systemctl start asterisk
The new available packages are:
dahdi–linux    3.1.0-0.rc1.23
kmod–dahdi–linux 3.1.0-0.rc1.23
dahdi-tools    3.0.0-2
Additional PBX Improvements
BLF indication for hot-desking status of an extension. It is now possible to show that a hot-desking device is logged-on or logged-off using a BLF key LED.
Paging pre-recorded announcement. It is now possible to have a pre-recorded announcement at the beginning of paging, or simply to page a pre-recorded announcement without any additional transmission. For example, this can be used for emergency paging, such as "attention all employees, evacuate the facility immediately" message.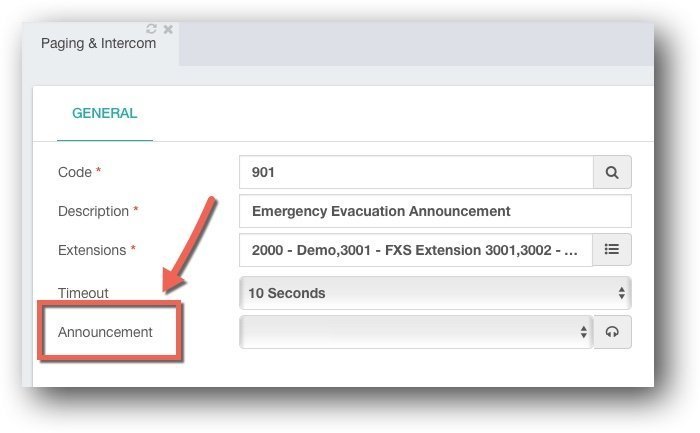 Special outbound calls routing according to new Mexican standard is now available. When enabled, the module will add a prefix mobile- to the called number. This allows building outbound routes according to this prefix. To set up:

Install the package:

For CentOS: yum install mexican-numbering-plan
For Spark: apt install mexican-numbering-plan

Go to Settings -> PBX Settings -> Plan de Marcación Mexico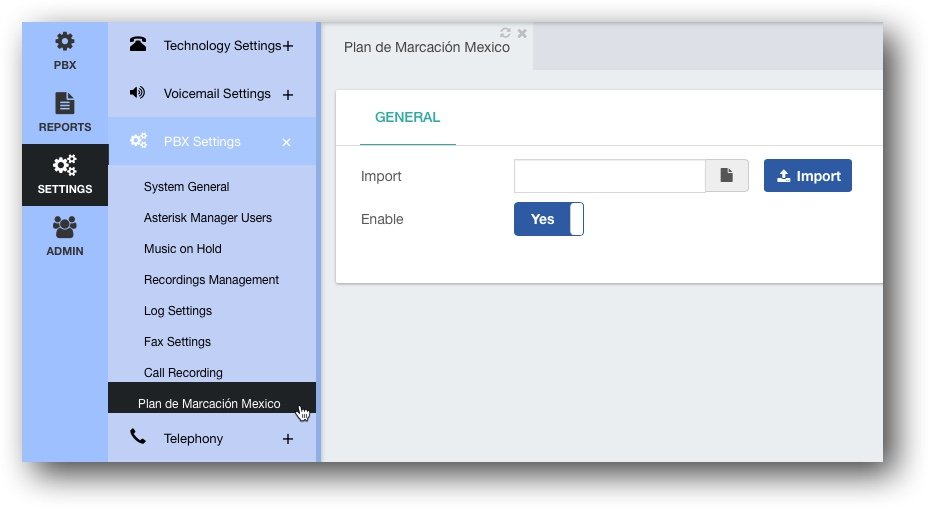 It is now possible to get the DID number from the SIP header "To" field. To make this setting:

Go to PBX -> External -> Trunks
In the DID Source field, set: 'To'

Auto-generated device passwords no longer contain special characters as some phones do not support those.
queue_members is now available via API to get information on queue members.
D-Link remote phonebook is now supported.

Bug Fixes
It was not possible to set startup dialogue to "none". Fixed.

Modules "core" and "search" appeared in the startup dialogue selection. Fixed.

Blank cover page when sending out faxes. Fixed.

Missing class error on Export Extensions. Fixed.

Inaccurate behavior when removing a dynamic queue member. Fixed.

Minor fixes in Extension Status display.

The Extension Number feature code returned the caller ID number rather than the extension number. Fixed.

Improved handling of names in Phonebooks.