Improved Conference Calls Recording
Conference call recording now records the conference call independently of the participants' channels.  In previous versions setting Record to Yes in Conferences would result in recording the channels of the individual participants.  While channel recording will still take place without change, now setting Record to Yes will also result in an independent recording of the entire conference call and a CDR entry with the conference call number showing as "From" and "To" and the recording shown in this line will be the full conference call recording.
This exact entry will also appear in the cloud call recording interface if configured for the system.

Volume Adjustment for Voice Recordings in PBX GUI
It is now possible to adjust the volume of any recording (such as the recordings used in announcement, IVR, Queues, etc.) directly from the CompletePBX GUI.
To adjust the volume:
go to Settings -> PBX Settings -> Recordings Management

click

the pencil icon to edit the recording

in the Recording volume (%) field, type the new volume levels (in percents) you would like to set. For example, to increase the volume by 30% set 130.

click

Save
You can listen to the newly adjusted volume using the earphones icon and repeat the process if necessary.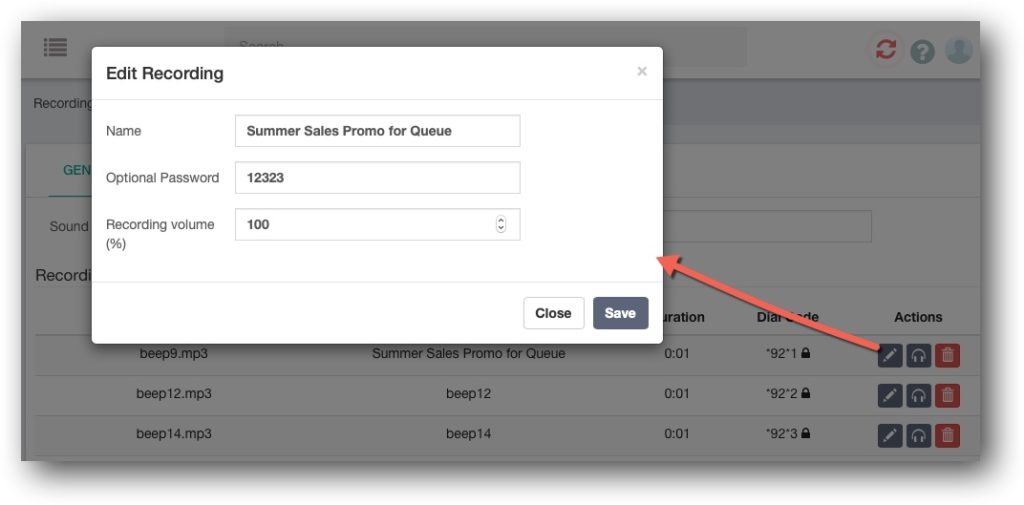 Operating System Updates
This update brings CompletePBX to the latest available CentOS Linux packages versions including all updates from the last months.
new kernel v.3.10.0-957.27.2

updated Apache and SSH servers with some minor security fixes
Asterisk was updated to version 13.28.
Additional Improvements
French GUI translation improvements
Improved flexibility for VNF PBX setup – it is now possible to flag which modules will be available for a VNF/VM image
Task Manager – a refresh button and tooltips were added
Destinations – incremental search was implemented for destinations in various modules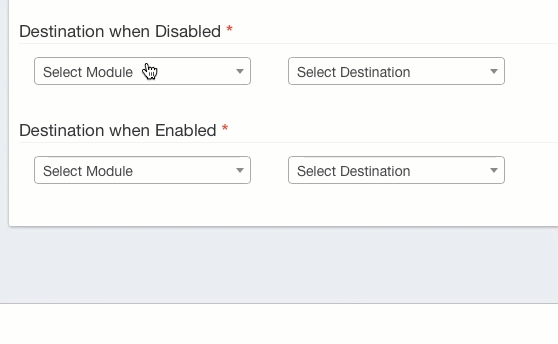 Global Search – DID number can now be searched directly from the Global Search box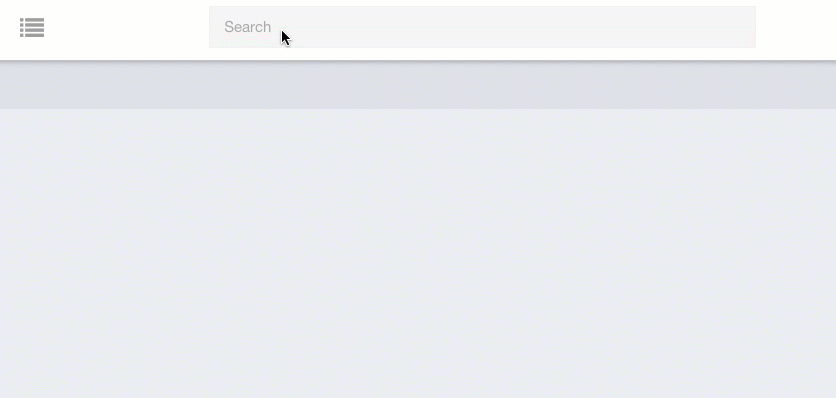 Bug Fixes
DAHDI kernel modules regression issue that was introduced in CPBX 5.0.75: Astribank BRI support was broken in kmod–dahdi–linux.x86_64 0:3.1.0-0.rc1.23. The fixed version is  kmod–dahdi–linux-3.1.0-0.rc1.24.

Complete Concierge regression issue that was introduced in CPBX 5.0.74: in certain circumstances, Complete Concierge stopped to execute command received from the PMS.

Transit calls fail when using time conditions directly to a trunk or outbound route.

Closing CDR immediately after opening causes GUI issues.

Extension status fails on Spark units.

Complete Concierge hotel PMS interface – wrong room number alignment when using the Mitel protocol. This resulted in interoperability issues with TCA

INNSIT

PMS.

Phonebook contacts are not removed from the database when deleting a phonebook.

Wrong caller-ID presentation on Fanvil IP phones when using Phonebook.