Phonebooks Improvements
The PBX phonebooks are now available in the User Portal (User Portal:  Portal -> My Extension -> Phonebook)
Each phonebook can be exposed to the User Portal or hidden from it, besides the Extensions (company directory) which does not have hide option.
In case the admin does not want to expose phonebooks into the user portal at all, this could be done via permissions (Admin -> Admin -> User Profiles -> Module Access
New fields added to Phonebooks:  Additional Phone, Mobile, Fax
Click-to-email is now available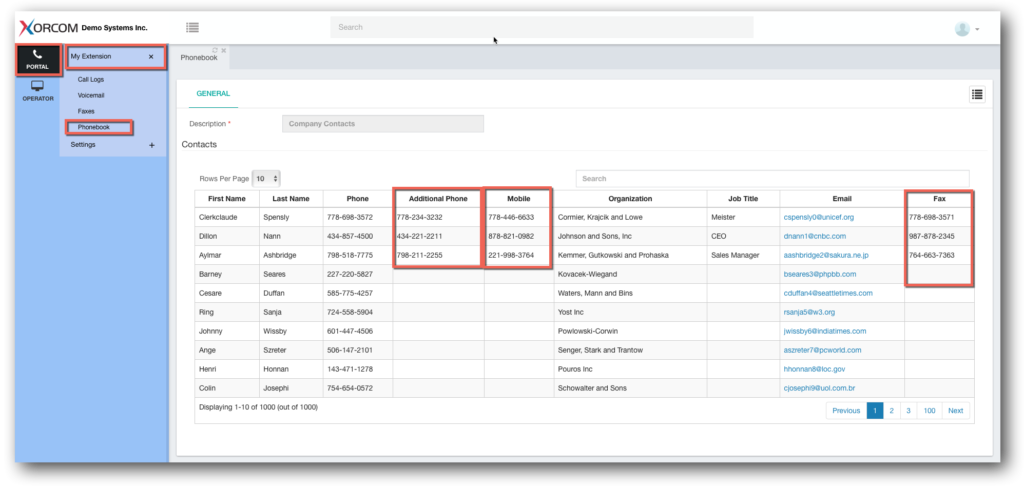 Import and Export Improvements
All import and export dialogues in the systems now work the same way.  This includes Extensions, Speed Dial, Inbound Routes
Import Extensions and Export extensions were merged into one dialogue
Import logging was improved
Import will now completely fail upon error in any of the entries to avoid partial/unclear outcomes of import
All import and export now support ODS, CSV and JSON files.  Note:  MS Excel does not always handle CSV files properly (based on certain the computer's locale settings).  In such cases ODS file format should be used.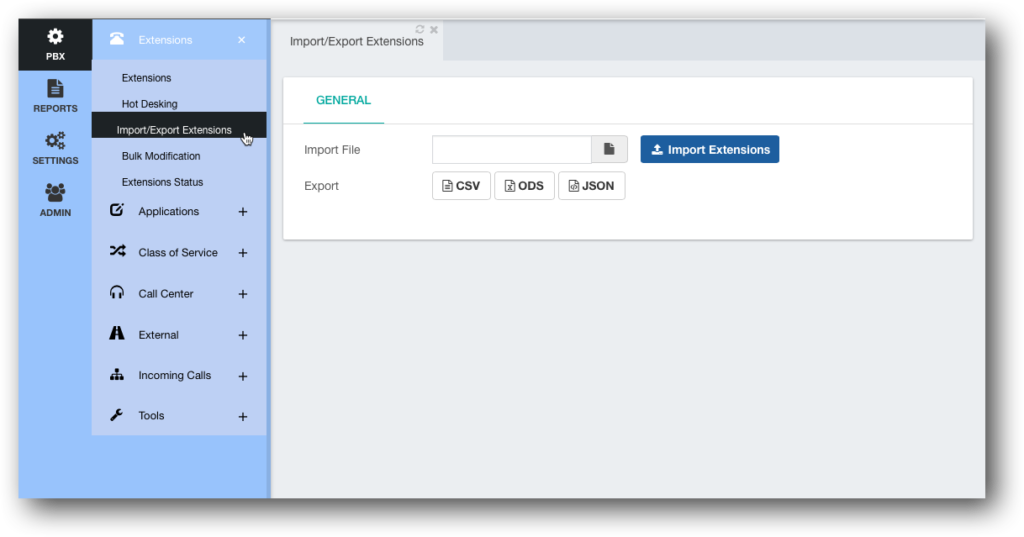 Access Diversions from Extension Dialogue
PEA (Personal Assistant) pointing at another extension, shows up as a Source in Relations tab of the destination extension (PBX -> Extensions -> Extensions -> Relations), and may be opened and edited directly from the Relations tab.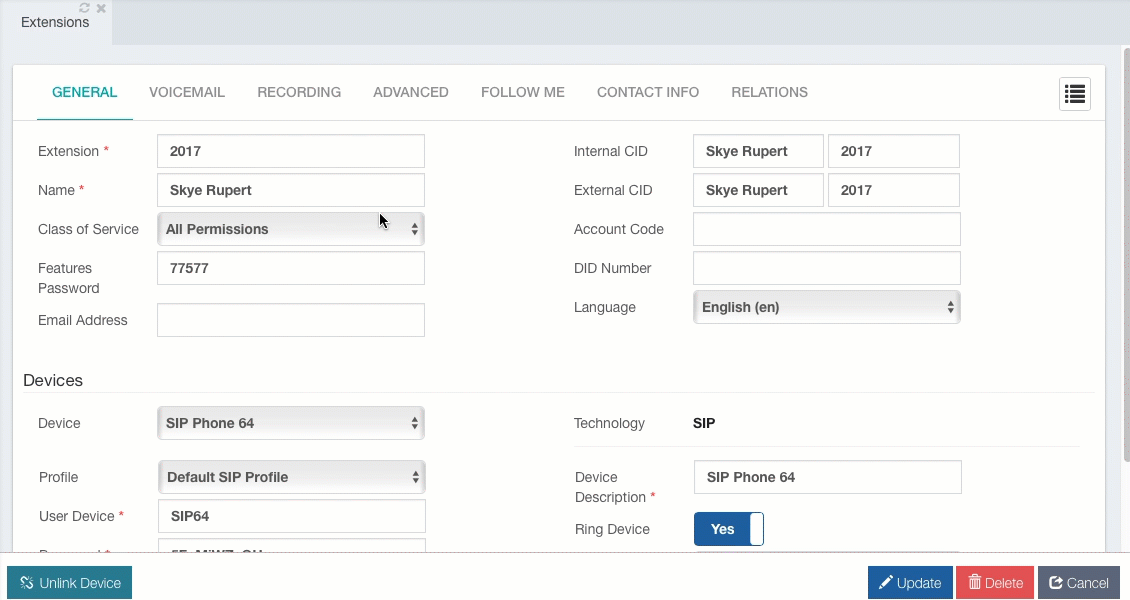 Other Improvements
Significantly reduced memory usage in big systems due to internal optimizations
Database behavior improvements
Clearer error messages
When editing extension in Extension Status (PBX -> Extensions -> Extension Status) the dialogue now shows which extension is open: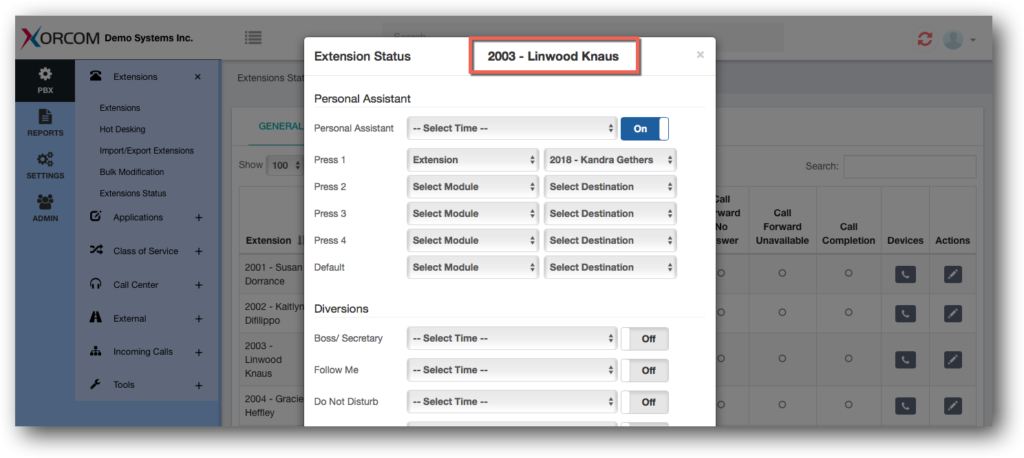 System information and warranty details may now be accessed directly from the About menu: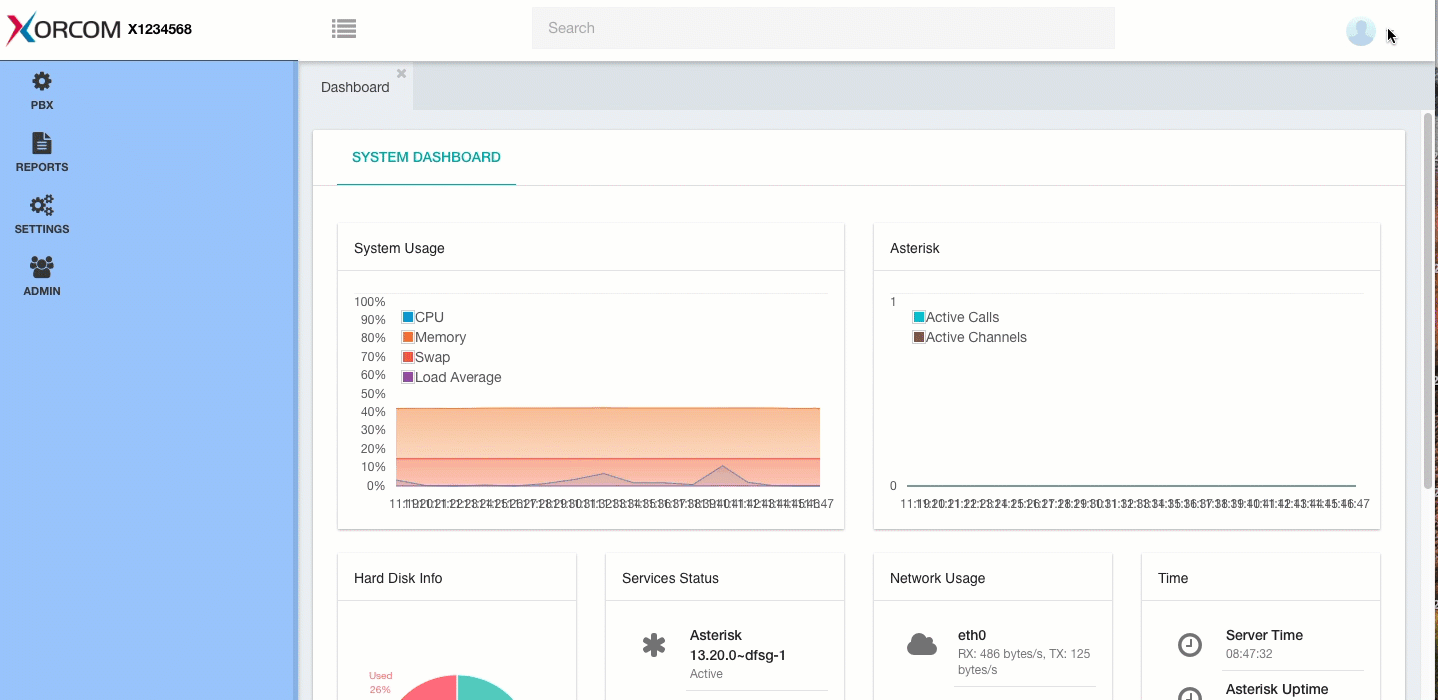 Bug Fixes
In some cases, extension number would not show up in CDR.  This issue was introduced in v. 5.0.49 due to changes in caller ID handling.  It is now possible to see the extension number in CDR in all scenarios.
In some locale settings, Import extensions would not work smoothly when the files are edited in Microsoft Excel.  Fixed using ODS file format.  Known issue:  after editing ODS file in MS Excel an empty line is always added at the end, which will generate a warning message in the import log but will have no other effect on the process.
Minor validation fixes
In some cases, system serial number would not show up in GUI.  Fixed.
It was not possible to delete an extension that had an inbound route using Import Extensions.  Fixed.