CloudPhone now supports CompletePBX phonebooks and has improved CompletePBX settings.
RADIUS authentication support added. Additional improvements and bug fixes.
IMPORTANT NOTE
When upgrading any CompletePBX system (excluding Spark) from version 5.0.59 or older, follow the following procedure:
1.  run  
yum install xorcom-centos-release
2.  run
yum update
This will ensure the system will be updated from the correct repositories.
Who shouldn't update to this version?
In case you are using Mobile or Custom device type as a sole device for Queue agents (for example, an agent using a Mobile device without any desk phone or softphone configured for the same extension), do not upgrade to this version and wait for the next update. Note that this does NOT refer to agents using CloudPhone. In such setups, it is safe to update to this version.
CompletePBX Phonebooks Sync to CloudPhone
In addition to synchronizing with the local device phonebooks, CloudPhone is now also able to sync with the CompletePBX phonebooks.
Each phonebook that is available in the CompletePBX user portal will now be available via CloudPhone as well.
The two phonebook sources will appear separately in CloudPhone, keeping your phonebooks nice and orderly.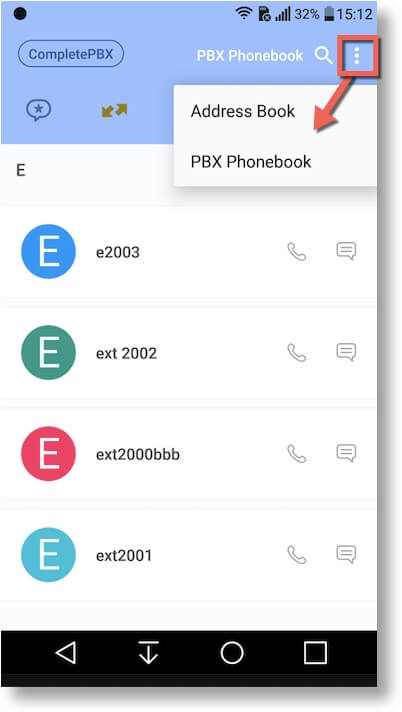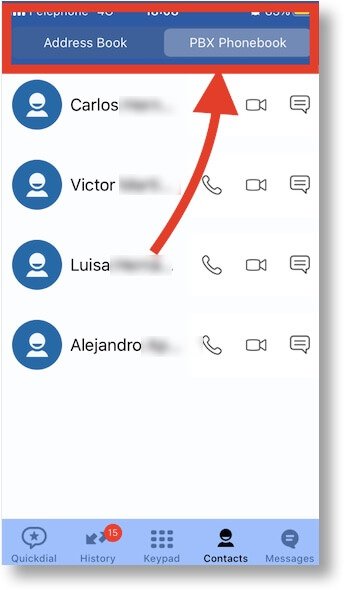 Additional CloudPhone Improvements
CloudPhone push notification settings are now controlled via the CompletePBX GUI. By default, push notification will be on. It should be turned off in case CloudPhone is activated in a closed (no internet access) environment.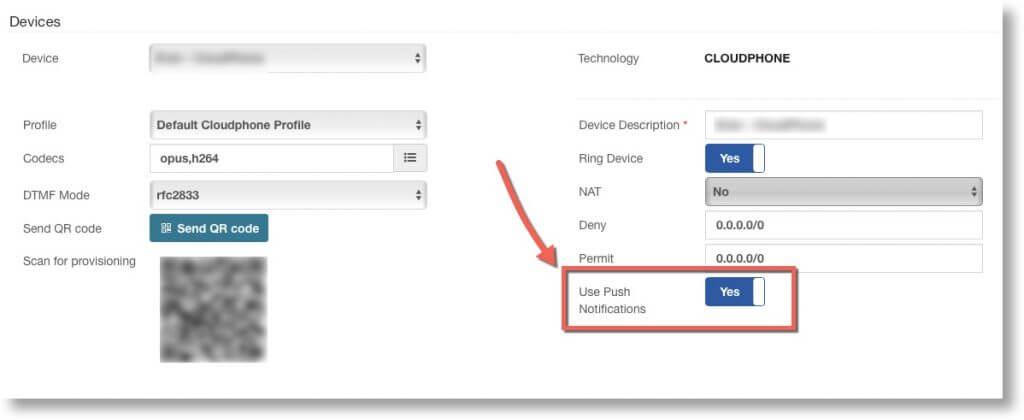 Extension details are now sent as part of the initial CloudPhone setup email, in addition to the QR code and initial setup instructions.
RADIUS Authentication Now Supported
CompletePBX now supports CompletePBX administrators authentication via RADIUS service. The RADIUS authentication for CompletePBX administrators runs in parallel to the local authorization so that it is possible to use both locally defined and RADIUS defined users in the same system.
User Portal users must be configured locally in CompletePBX.
Additional PBX Improvements
Diversion parameter in the SIP header now uses standard RFC5806 terminology.

When using the Spy feature, the user will not be asked to dial pound in case the password length is defined.

It is now possible to set the required order of priority for codecs in Trunks and Extensions. Previously the codecs would sort automatically.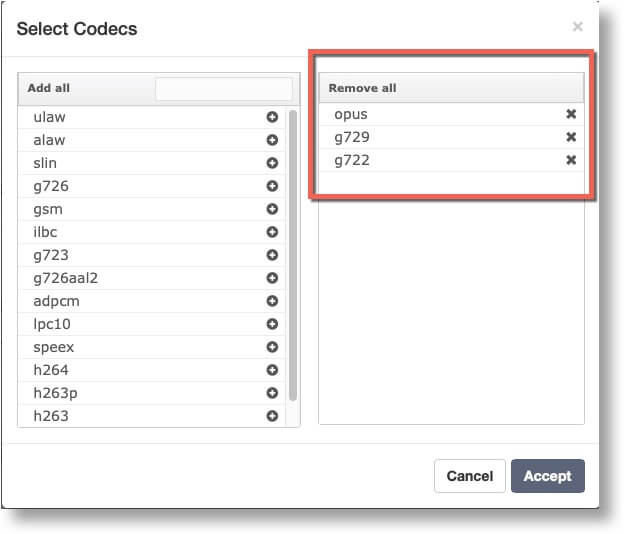 Internal improvements and optimizations.
Bug Fixes
Creating a device via the API did not set the correct device type (since 5.1.7)

IDLE hints in not-registered SIP devices caused not-registered devices to appear as idle (available) on BLF.

Emailing CloudPhone QR codes failed when attempted to send multiple extensions emails in bulk.

API modify_extension command did not get the extension ID from URL as documented. Now the command will attempt to pull the extension ID from the URL and if not available, it will look for the extension ID data parameter.

Paging doesn't beep the caller.

Callback service fails when the destination is kept blank.

It was not possible to change the voicemail password via the user portal.

In some cases, AMI communications failed.

CallerID missing on wakeup calls.