PBX improvements and bug fixes.  Asterisk packages update.
IMPORTANT NOTE! When upgrading from version 5.0.59 or older, follow the following procedure (click to expand)
If you are upgrading a Spark system, you may ignore the special instructions.
For any other system of version 5.0.59 or lower please perform the following steps:
1. run
yum install xorcom-centos-release
2.  run
yum update
This will ensure the system will be updated from the correct repositories.
PBX Improvements
Remote substitution calls now appear with both the extension and device name in the CDR, and designated as RS – Remote Substitution.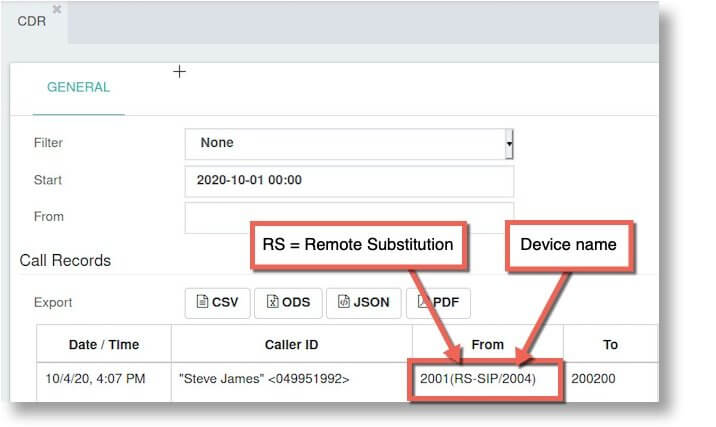 PBX Operating System
Asterisk updated to v. 13.34.0-6
Bug Fixes
Voicemail messages were not deleted under the settings "Attach Voicemail=Yes" and "Delete=Yes" (v.5.1.12-13)

StatsExplorer could not log in when HTTP redirect was enabled (HTTP points to HTTPS).

Wrong caller-ID presented after call-forward (unavailable) to an internal number that is not an extension (such as ring-group).

DAHDI (typically FXS) queue agents did not receive calls due to a problem with "hints" (v.5.1.10.1-5.1.13).

Wrong caller-ID when using remote substitution (v.5.0.77-5.1.13).

 CloudPhone provisioning failed on CloudPhone devices that were created through Import Extensions failed in some versions.

Asterisk

fail2ban

log

file

was not rotated on CS1000 ("Spark") systems

.

The voicemail player in User Portal failed when opening in Safari.

Is was not possible to dial out using remote-substitution when route restriction password was enabled.

Read Permissions field in the Asterisk Manager Users tab – "all" option was missing.

Incoming calls when fax-detection enabled and the called extension busy would hangup without playing a busy-signal to the caller.