PBX improvements, PBX API improvements, CloudPhone mobile phone app new management capabilities, hotel phone system and more. 
IMPORTANT NOTE! When upgrading from version 5.0.59 or older, follow the following procedure (click to expand)
If you are upgrading a Spark system, you may ignore the special instructions.
For any other system of version 5.0.59 or lower please perform the following steps:
1. run
yum install xorcom-centos-release
2.  run
yum update
This will ensure the system will be updated from the correct repositories.
PBX Improvements
CloudPhone 
It is now possible to forcibly remove a CloudPhone device directly from the CompletePBX GUI. Under PBX -> Extensions -> Extensions -> Device, clicking the Reset Password button for the CloudPhone device will perform the following:

Reset CloudPhone SIP password

Reset the CloudPhone device QR code

Unregister the CloudPhone app from CompletePBX 

In case the Extension's email address field is populated, an email will be sent to that email address with the new QR code. NOTE: if you are using the Reset Password button in case of a change in employees while keeping the extensions settings, make sure to first update the email address and only then reset the password so that the new QR code will not be sent to the old employee.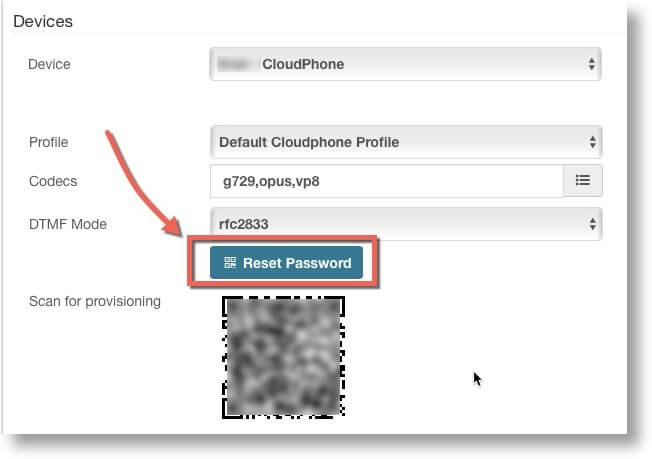 In hotel installations with the Complete Concierge hotel PMS interface, the Reset Password action will be automatically performed upon check-out in case the guest room has a CloudPhone device configured.

New CloudPhone 1.0.7 release is now available. See the full details here: 
PBX API
It is now possible to add and remove Ring Groups via the API
PBX Operating System
Asterisk 13.34.0-9 packages
Bug Fixes
Some hints are not dialable under certain conditions.

Personal assistant not working in certain cases

CloudPhone issues when more than one transport defined in the profile – as CloudPhone does not support more than one profile, it is now not possible to configure more than one transport. In case of an upgraded system that already has more than one transport, the first transport will be used.

Codec field in Trunks opens up empty even if a codec in configured

Incorrect outbound proxy generated in case of MT Manager tenant

CloudPhone calls break when RTP encryption configured

Asterisk crash when the host field in the Trunks dialog contains spaces