Improvements
User Portal
Portal menu entries were re-arranged in a more logical way and redundant headlines where removed form various portal dialogs: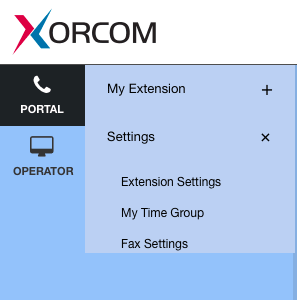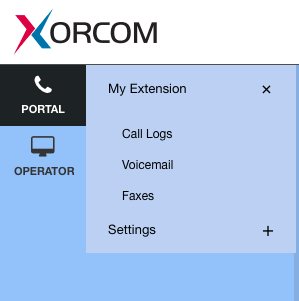 Portal user can now be names and not only numbers as in previous versions.
The limitation of a minimum number of characters for portal user name was removed.
Extensions with disabled Portal User will not longer show up in users list (Admin -> Admin -> Users)
Call Waiting
Call waiting can now be enabled and disabled per extension (PBX -> Extensions -> Advanced).
Stutter tone indication is now played to a caller when the called party is on the call with Call Waiting enabled.
Export Extensions and Import Extensions support Call Waiting enable/disable settings.
Updated Telephony Interface Drivers (DAHDI)
updated versions:

kmod-dahdi-linux-2.11.1-4

dahdi-linux-2.11.1-4

dahdi-tools-2.11.1-6

The maximum number of DAHDI channels was increased from 1024 to 2048.  Spans increased from 128 to 140.
Significantly decreased the number events that cause DAHDI restart, which entails disconnecting active DAHDI calls.  In the past, any change to FXS (analog) extension would require DAHDI restart.  Starting this version only changes in

Clock Source (Settings -> Telephony – > Clock Sources)
Telephony Profiles (Settings -> Technology Settings -> Profiles)
Profile Assignment (Settings -> Telephony -> Profile Assignments)

In those cases where DAHDI driver restart is required, the administrator will receive a warning message after clicking Apply and will be able to cancel the operation and do it at a later time:
In previous versions when attempting to Apply changes while there were active E1/T1 calls, the operation would fail and the administrator would get an "Impossible to connect to Asterisk" message.  Fixed.
Music on Hold
Default MoH is now set to "Default" option instead of "None (Ringback)" option. Done system-wide. Previously, all MoH were set to Ringback ("None" option) by default. This means that any item with Music on Hold drop-down will now use the default system Music on Hold rather than standard ring back by default.

Renamed "MoH Class" text on Settings -> Technology Settings -> Dial Profiles dialog to "Ringback Music" and the option "None (Ringback)" to "None".
Endpoint Manager
Added support for Xorcom PhoneScan Provisioning App (beta) (Settings -> Endpoint Manager -> PhoneScan)
Changed Request Support link at the bottom of the Create Template page
Others
Dashboard text now support localization (translations)
Fixes
Fixed a regression problem that caused an error when administrator tried to create an FXS hot desking device. 

Fixed regression problem with playing recorded calls (introduced in version 5.0.26), which caused irresponsive behavior by the  GUI when attempting to play a recorded call from GUI.  It was also not possible to download recordings.

Fixed a bug that happened when an Endpoint Manager -> Device Mapping dialog was opened and an extension that is mapped to a phone is removed from Extensions dialog.

Switching back to Device Mapping dialog via the tabs (without re-opening the dialog) will still show that the removed extension is mapped. However pressing the action button "Save" will cause MySQL error and potentially might erase other mapped devices.

In addition, removed an unneeded attribute from an Endpoint Manager table and set a proper reference between extension(device) on a mapped phone to a device table.