Phone System for Manufacturing Plants, Facilities and Factories
Streamline operations with cost-effective on-premise IP communications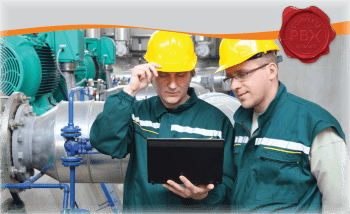 VoIP Phone System for Manufacturing Plants, Facilities and Factories
Managers in the manufacturing world increasingly recognize the costs savings and enhanced communications benefits afforded by transitioning to IP communications. CompletePBX by Xorcom is an on-premise communications solution that combines the most innovative voice applications with rich IP PBX capabilities in an open, standards-based architecture. Deploying CompletePBX can complement or replace existing telecom equipment and services, and streamline operations.
Ease of Use and Cost Reduction
Unlike proprietary systems, CompletePBX eliminates the need for layers of support and per extension license and maintenance fees. CompletePBX simplifies communications management and reduces costs by converging voice and data services over a single channel.
VoIP Benefits for Manufacturing Facilities
Customized inbound call routing for fast and efficient call processing
Cell phone and smartphone integration
Integration with wireless phones such as Spectralink™
Interconnection of various offices to provide seamless desk-to-desk dialing
Extensive call reporting
Call monitoring and recording
Voicemail and fax-to-email (unified messaging)
Redundancy through Xorcom's TwinStar Plus hot failover capability to maximize business continuity
IP PBX Phone System used in Manufacturing: User Review
Mr. Dale Sweitzer, Network Administrator, Crossville Ceramics:
"With the Xorcom system, Crossville is saving about $40K annually in phone communication and maintenance costs!"
"The fact that we got the ability to make our own decisions in the future, and weren't hamstrung by expensive licensing and support, were what drew us to the Xorcom product."
"The incredibly rich feature set that Xorcom brings allows us to do things we couldn't even consider before."
"Xorcom systems are easy and awesome and give us the flexibility to use local trunks, or SIP trunks, or whatever is available."
Additional Information About Phone Systems for Manufacturing Plants
To determine which configuration best suits your manufacturing facility, click here.
For a detailed list of standard features in CompletePBX, click here.
For case studies from customers in the manufacturing sector, click here.