VTech and Xorcom Enhance Integration of PBX and IP Phones
5-May-2016
Latest VTech SIP phone models added to CompletePBX product line auto-provisioning tool
Xorcom, a privately-held manufacturer of business telephony interfaces and appliances, and VTech Telecommunications Limited (VTech), a wholly owned subsidiary of VTech Holdings Limited (HKSE: 303), announced today that the Endpoint Manager auto-provisioning tool in Xorcom's CompletePBX IP-PBX systems has been updated to include the latest VTech IP phone models.
The VTech compatible phones include ErisTerminal™ SIP Deskset models VSP715A, VSP725A and VSP735A, and ErisTerminal™ SIP Deskset model VSP600A. 
The partnership guarantees effortless provisioning and full interoperability between VTech IP phones and Xorcom IP-PBX systems, providing resellers and end users with an easily-deployable, cost-effective, high-quality, feature-rich phone system solution.
"This is a very exciting strategic partnership that offers tremendous opportunities for both companies," said Charles M.A. Williams, Sales Director, EMEA of VTech. "VTech's commitment to growing its SIP phone business, combined with Xorcom's expertise in the PBX industry, will bring great benefits to both parties."
Xorcom UK-based master distributor TeleSpeak, who facilitated the connection between VTech in Europe and Xorcom, is driving the first major implementation of the Xorcom/VTech partnership in the United Kingdom with an initial 100-phone deployment scheduled for later this month.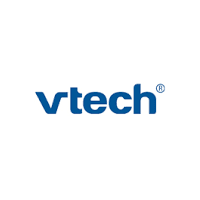 About VTech Telecommunications Limited
Founded in 1976, VTech is the global leader in electronic learning products from infancy to preschool and the world's largest manufacturer of cordless phones. It also provides highly sought-after contract manufacturing services. VTech provides a diverse collection of telecommunication products that elevate the consumer experience with state-of-the-art technology and design. For more information, please visit www.vtech.com.