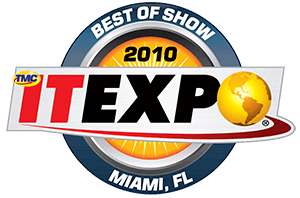 ZigBee – IP-PBX Integration Earns Xorcom "Best of Show" at IT Expo East 2010
Union of energy-efficient high-level radio-based communication protocol and open-source IP-PBX recognized as "Most Innovative Product" at leading IP communications conference in Miami.
January 26, 2010 –Misgav, Israel – Xorcom, a privately-held manufacturer of business telephony interfaces and appliances based on Asterisk open source software, announces today that its integration of the ZigBee protocol into its Asterisk®-based IP-PBX has received a "Best of Show" award in the "Most Innovative Product" category at TMC's ITEXPO East 2010 in Miami, Florida
ZigBee – GPL Specification for Economic, Secure Communications
ZigBee is based on the IEEE 802.15.4-2003 standard for wireless secured personal area networks (WPANs), and is targeted at radio-frequency (RF) applications that require a low data rate, long battery life, and secure, meshed networking. To date, ZigBee has been utilized in a wide variety of vertical industries: utilities (energy management, smart grid), health care, security, manufacturing (location and tracking, inventory control), hospitality (assisted living), etc.
Integration of Existing Technologies Enables Unique, Optimized Applications
In a demonstration of true innovation, whereby two existing technologies are combined to provide unique and optimized applications, Xorcom has integrated the ZigBee protocol and hardware into its high-end IP-PBX systems in order to provide an interactive bi-directional interface to the data available through ZigBee. As far as we know, this is the very first integration of ZigBee in a commercial telephony system.
Xorcom Open Source PBX at the Corporate Communications Crossroads
Xorcom's basic premise is that by using an intelligent console at the crossroads of corporate communications, e.g., an IP-PBX, ZigBee can be utilized efficiently and cost-effectively in the workplace. The Xorcom Asterisk-based IP-PBX can notify a human operator immediately about information collected using ZigBee (e.g., utility consumption aberrations, fire hazards, person/inventory location, smart panic buttons, etc.) using a variety of communication methods: via telephone, text message to mobile (SMS), pager, public address, e-mail, fax, etc. In addition, the Xorcom IP-PBX can be programmed to present the operator with an IVR (Interactive Voice Response) system for on-the-spot decision-making and device control.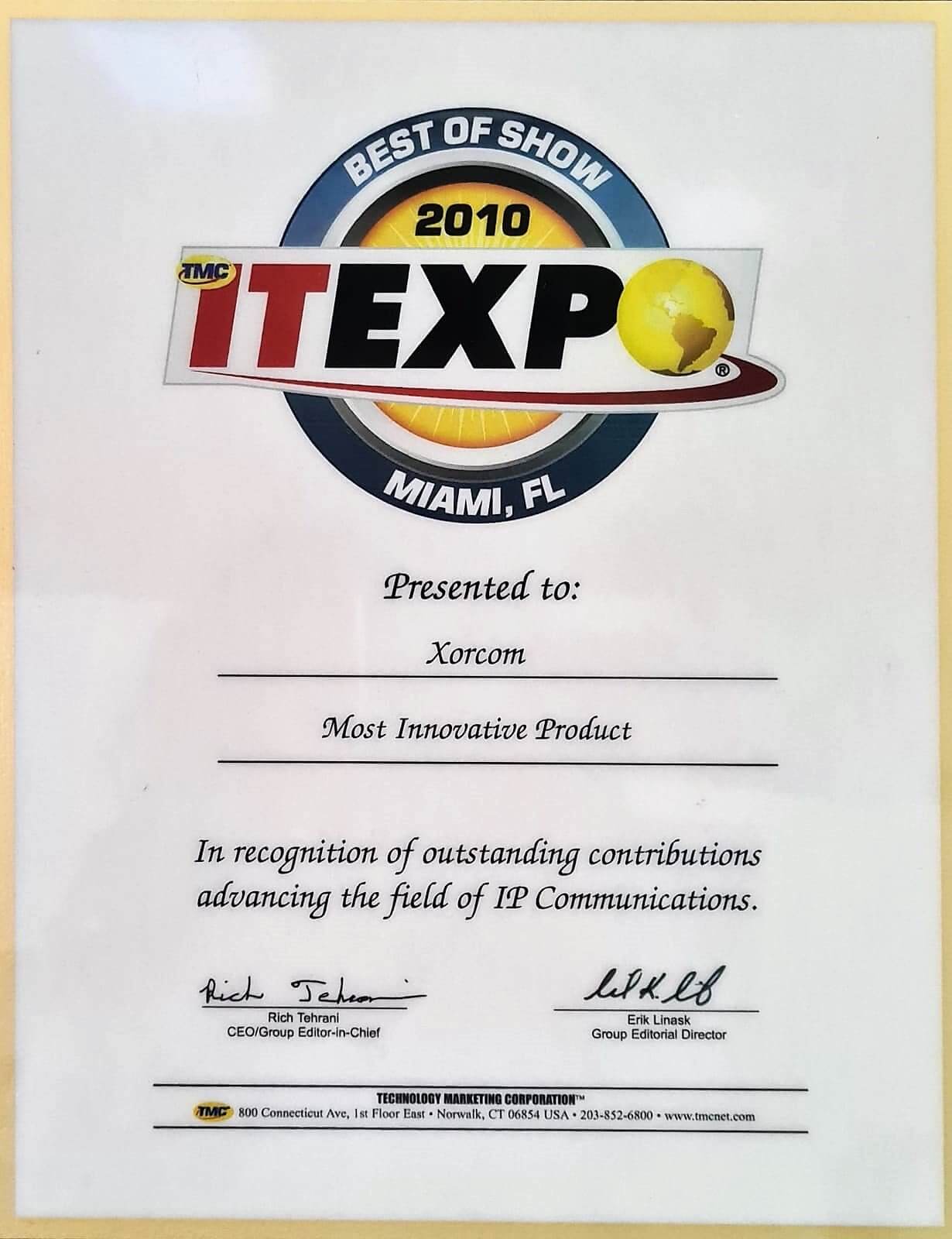 Last week in Miami we set new standards at ITEXPO in terms of attendee traffic, exhibitor news, and overall quality for the show, and we feel the best-of-show winners worked even harder to stand out from our field of exhibitors,  all of the companies that participated in ITEXPO helped to make it our best show ever, and we're proud to honor companies like Xorcom with a Best-of-Show Award.