VoIP PBX Phone Systems for Schools, Colleges, Libraries, Universities & Other Educational Institutions
Lower costs, integrate new technology, and provide innovative services to staff and students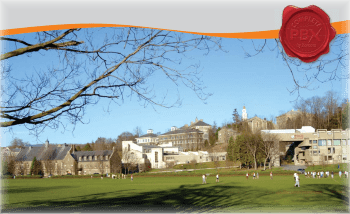 VoIP Phone System for Educational Institutions
Educational institutions, such as public and private elementary schools, colleges, and universities are turning to IP communications to lower costs, integrate new technology, and provide innovative services for students. CompletePBX provides IP communications, combining the most innovative voice applications, rich IP PBX capabilities, and an open, standards-based architecture. By deploying CompletePBX institutions can complement or replace existing telecom equipment/services, improve economics, and streamline operations.
Ease of Use and Cost Reduction
Unlike proprietary systems, CompletePBX overcomes the need for layers of support and per extension license fees for maintenance equipment costs. CompletePBX simplifies communications management and reduces costs by converging voice and data over a single channel.
CompletePBX Provides Numerous Benefits for Schools
Customized inbound call routing for fast and efficient call processing
Complete integration with any current analog infrastructure
Cell phone and smart phone integration
Interconnection of various offices to provide seamless desk-to-desk dialing
Extensive call reporting
Call monitoring and recording
Voicemail and Fax to email (unified messaging)
Integrated call accounting software
Redundancy through Xorcom's TwinStar Plus™ hot failover capability to maximize business continuity
IP PBX System for School: User Review
Doug Jensen, Director of Technology, El Dorado Public Schools:
"With the Xorcom solution, it is easy to move a teacher to a different classroom by just picking up the phone and moving it –much easier than with the traditional phones!"
"Choosing Xorcom enabled us to invest more money in the hands of the kids, in the form of laptops and i-Pads, rather than replacing network equipment."
"With Xorcom, we didn't have to change our network switches,we were able to fully implement the proper VoIP design on the existing infrastructure. That's a big deal, when you talk to the other major vendors they want to replace the switches, since they will only work with a specific vendor. This is a key factor, especially when comparing costs."
"4-digit dialing between the different schools greatly reduced our expenses."
Additional Information About PBX Telephone Solutions for Education
To determine which configuration best suits your campus, click here.
For a detailed list of standard features in CompletePBX, click here.
For case studies from customers in the education sector, click here.