VoIP PBX Phone Systems for Telephony Companies (Telcos), Operators and Carriers
Telecommunications providers will appreciate CompletePBX IP-PBX built-in security, support for multiple interfaces, and competitive cost of ownership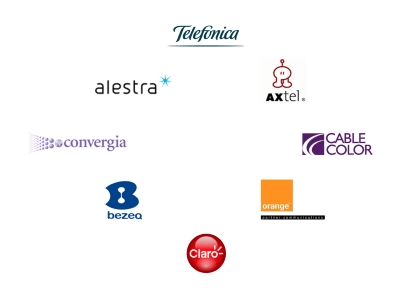 VoIP PBX Phone System for Telcos, Operators and Carriers
Telcos (also known as telephone company carriers and operators) need to provide secure, feature-rich, uninterrupted communications services to their clients. The telco's communication infrastructure is often complex, comprised of various telephony interfaces to support a wide variety of clients, which can present integration and security challenges. In addition, for business to be profitable, the IP-PBX must be easy to install and maintain, with a clear, competitive cost of ownership (COO). The unique requirements of telcos can only be met by a cost-effective, reliable communications solution.
Easy to Use and Cost Saving IP PBX Systems
Unlike proprietary systems, the CompletePBX IP-PBX eliminates the need for layers of support and per extension license and maintenance fees. The system integrates a broad range of endpoints so that existing equipment can be used while new devices, such as smart phones and tablets, can be added. CompletePBX simplifies communications management and reduces costs by converging voice and data services over a single channel using VoIP protocols.
Additional Information about this Telephone Company, Carrier & Operator Phone System
VoIP PBX Benefits for Telcos, Operators & Carriers
Built-in security provides best protection against cyber attacks
PRI, BRI ISDN, R2, FXO, FXS interfaces supported
Confirmed interoperability with a wide range of vendors endpoints (IP phones, door phones, public address systems, electronic gates, burglar alarms, etc.)
Support for high densities with built-in reliability
Redundancy through Xorcom's TwinStar Plus hot failover capability to maximize business continuity
Local certified Xorcom distribution partners carry inventory and provide timely support
Professional, on-line technical training courses available
Field-proven with tier-1 carriers in multiple countries