VoIP PBX Phone System for Multi-site or Multi-branch Implementations
Simplified VoIP communication management of converged voice and data for multi-branch operations with varied telephony interfaces and infrastructure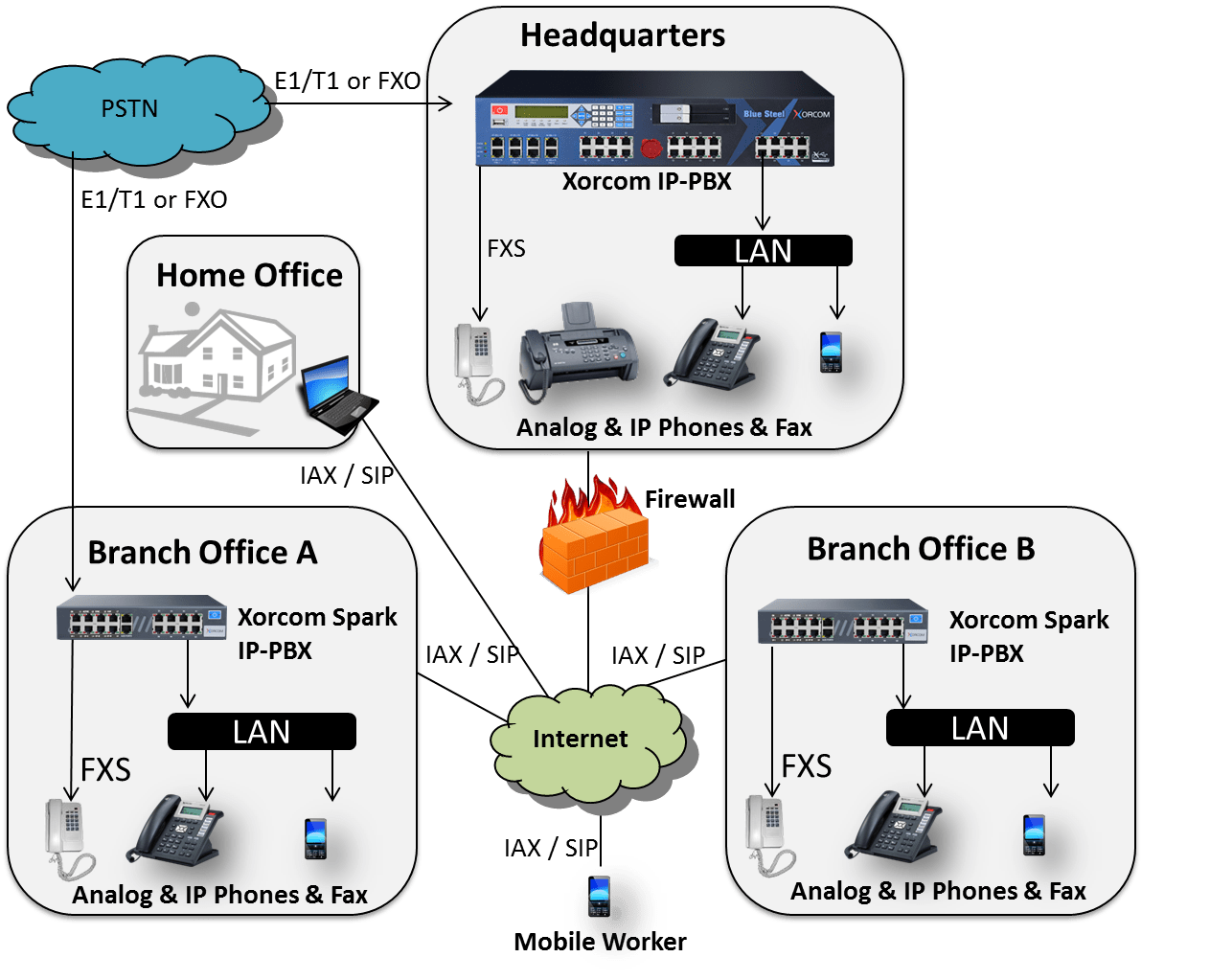 VoIP PBX Phone System for Multi-site Implementations and Branch Offices
Financial institutions, food franchises, and retail chains are all characterized by a mix of operations that include new and existing customers along with a variety of service functions. Increased product offerings and a growing networked locations, sometimes international, create more complex operations and introduce new management challenges.
Easy to Use and Cost Saving VoIP PBX Systems
Unlike proprietary systems, CompletePBX eliminates the need for layers of support and per extension (and/or per site!) license and maintenance fees. CompletePBX simplifies communications management and reduces costs by converging voice and data services over a single channel.
VoIP PBX Benefits for Multi-site Implementations and Branch Offices
Free VoIP phone calls between branches
Desk-to-desk dialing and seamless call transfer between locations
Cell phone and smartphone integration for call origination/termination
Remote Web-based access to all sites for configuration and maintenance
System is modular and supports high densities for scalability
Painless transition from legacy PBX to VoIP
Support for multiple telephony interface types
Easy integration with existing devices (IP phones, door phones, burglar alarms, electronic gates, public address systems, etc.)
Shared communication resources between locations
Multi-Site VoIP Phone System User Review
As per Gary McLaughlin, President – Huntington Foam:
"The ability to call directly has changed the way we communicate company wide. We collaborate and quickly share information across the various plants far quicker and with greater ease than before. We pick up the phone and dial three numbers to reach any Huntington Foam employee any time."
Additional Information About Multi-Site and Branch Office VoIP Phone Systems