VoIP PBX Phone System for Business Consultants, Marketing Agencies, mobile and flexible.
Reliable communication and call tracking for consultants, financial and legal services, recruitment agencies, media specialists, Information Technology (IT), etc.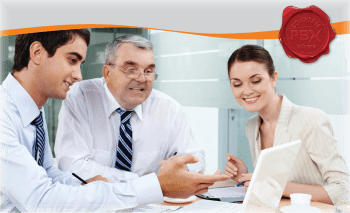 VoIP PBX Solution for Business Consultants, Marketing Agencies, IT, SMB, mobile and flexible CompletePBX System.
Mobile communications are a necessity for business consultants who provide marketing, Information Technology (IT), recruitment or other such services. They are frequently on the move, meeting with clients, partners, and outsource providers. Time-based consulting fees require accurate tracking of business operations. Client satisfaction is greatly impacted by agent availability and productivity. The unique requirements of these agencies can only be met by a flexible, reliable communications solution.
CompletePBX – Easy to Use and Cost Saving IP PBX
CompletePBX is an integrated voice, video, and data communications solution designed to support the needs of high-paced consultanting firms. Each consultant and team leader has access to an intuitive Web interface to manage their communications in real-time. The Web-configurable interface enables system administrators to rapidly add services, users, and sites in support of changing projects or new office configurations.
Data services can include Internet connectivity, site-to-site VPNs, and even email/Web hosting. Xorcom CompletePBX offers business consultants and agencies enhanced capabilities, single vendor simplicity, and cost savings.
VoIP PBX Benefits for Consultants and Small Business
Customized inbound call routing for fast and efficient call processing
Cell phone and smartphone integration
Powerful Find Me / Follow Me services
Interconnection of various offices to provide seamless desk-to-desk dialing
Extensive call reporting
Call monitoring and recording
Voicemail and fax-to-email (unified messaging)
Possibility of upgrade – redundancy through Xorcom's TwinStar Plus hot failover capability to maximize business continuity
Business Consultants IP PBX Phone System User Review
As per Colin Goldstein, Business Development Director, Redbus Media Group:
"The flexibility of the Xorcom system was the decisive factor for us. It enabled us to use existing handsets, which saved us money and could be configured and supported remotely."
Additional Information About CompletePBX Phone Systems
To determine which configuration best suits your consulting firm, click here.
For a detailed list of standard features in CompletePBX, click here.
For case studies from customers in the business sector, click here, and for the IT consulting sector, click here.