Master Distributors of Xorcom VoIP PBX in Asia-Pacific (APAC)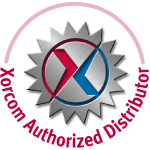 Creaturelab Network Solution Co., Ltd.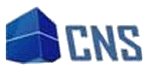 Creaturelab Network Solution Co., Ltd.
357 Charansanitwong Rd., Bang-Bamru, Bangphlat, Bangkok 10700, Thailand
Tel: 02-433-2749
Lantone Systems Pte Ltd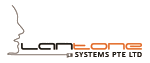 Lantone Systems Pte Ltd
12 Prince Edward Road, Bestway Building, Podium B #06-02 Singapore 079212
Tel: +65 6227 1149
Digital Techniques (Australia) Pty Ltd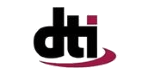 Digital Techniques (Australia) Pty Ltd
50 Lochville Street, Wahroonga NSW 2076
Tel: +61 2 8212 8680
Digital Techniques (Beijing) Ltd.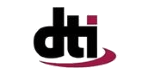 Digital Techniques (Beijing) Ltd.
Room 1603, Unit 3, No 5 Building, Jingmaoguojicheng, No. 1 Furong Road,
Tongzhou District, Beijing P. R. China
Tel: +86 10 8057 5988
Digital Techniques (Asia) Ltd.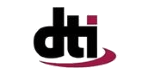 Digital Techniques (Asia) Ltd.
Room 1209, 12/F, Corporation Park, 11 On Lai Street, Sha Tin, New Territories,
Hong Kong
Tel: +852 5804 9115
JCMEX Trading Sdn. Bhd.
JCMEX Trading Sdn. Bhd.
(Malaysia)
1C-3A, Mayang Plaza, Jalan SS26/9, Petaling Jaya 47301 Selangor, Malaysia
Tel: +603-7803 8850
JUVEECOM
JUVEECOM (Indonesia)
Dusit Orion Mangga Dua Lt. Dasar No. 23A Jakarta, Indonesia
Tel: +622162302340
JCMEX Trading Sdn. Bhd.
JCMEX Trading Sdn. Bhd.
(Malaysia)
NO. 14 Robinson Road, Far East Finance Building, #13-00 Singapore 048545
Clixxo


Clixxo Broadband Private Limited, over the last 15 years has stamped its presence in the Enterprise Switch Market in India by providing state-of-the-art range of voice, video and data switching products and solutions. Clixxo Broadband Private Limited (Clixxo) was incorporated on the 24th day of February, 2003 as a special purpose vehicle to conduct Capex based the revenue share business in telecom sector with Telecom Service Providers'.
Clixxo is an ISO 9001:2015, ISO 14001:2015 & ISO 27001:2013 Certified Company. It also is registered as MSME and with NSIC. Clixxo products are certified by TEC (Telecom Engineering Center), DOT, Min. of Comm. & IT, Govt. of India and are also certified under the Safety Parameters as per IS 13252 (Part 1): 2010 and IEC 60950-1:2005 by NABL accredited lab.
With telecom technologies upgrading at a fast pace and market maturing, the trend with enterprises to seek augmented services and bundled hardware and software on rental basis is fast catching up. Telecom companies are luring customers with end-to-end complete solutions. Keeping this in mind, Clixxo has tied up with the largest telecom companies in India i.e. BSNL, MTNL, TTSL, Airtel etc. to supply customer premises equipments on revenue share and outright sales basis.
Its converged products for voice, video & data applications, in the form of multi-service access gateways, offer single box solutions to support various protocols and connectivity. They seamlessly handle protocol conversion.
In an environment of high technological obsolescence, Clixxo Broadband Private Limited has developed a highly scalable business model to elongate the product life cycle by providing innovative solutions through constant designing and up gradation of technology. It offers an innovative marketing model to telecom service providers on a rental and revenue share basis.
7Core Communications

7Core Communications
2nd Floor Room 210 KRC Building Subangdaku, Mandaue City, Cebu Philippines
Tel: +63 32 239 2967 / +63 925 777 1921
DONG NHAT INFORMATION TECHNOLOGY CO.,LTD (NTT NETWORKS)

DONG NHAT INFORMATION TECHNOLOGY CO.,LTD
(NTT NETWORKS)
Mezzanine Floor, 728-730 Vo Van Kiet Ave, Ward 1, District 5, HCMC, Viet Nam, 40000
Tel: (+84-8) 7302 80 80 / (+84) 1900 6020 / (+84) 918 63 36 46
Kital Philippines Corporation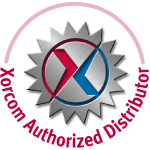 Company Brief:
Kital Philippines Corporation, is a Security Exchange Commission registered company with over 30 years of experience in the Philippine Market, offering state-of-the-art telecommunication systems under exclusive distributorship.
Kital provides Managed PBX Services to local government units, medical institutions, academies, legal, corporate, financial services and insurance companies, embassies, & private retail/wholesale among others on a nationwide scale.
With over 200 customer installations nationwide, Kital offers a wide range of state-of-the-art PBX systems to match all customer's needs. We can tailor any system design to meet any specific customer requirements.
Geographical Area Coverage:
We cover the whole of Metro Manila with our own technicians and service the North & South Luzon, Visayas, and Mindanao regions via our database of qualified contractors and consultants.
Additional Services:
Technical support: Mon-Fri 8:30 AM – 5:30 PM (for service contract customers), and provide on-call support after office hours, including holidays & weekends;
Infrastructure preparation, e.g. structured cabling, security & network devices, etc.;
Installation & commissioning services;
Comprehensive Maintenances services (Preventive & Corrective);
Service Provider facility (FXO/FXS, ISDN E1/T1, SIP trunking) integration – Accredited Vendor & Systems Integrator of Philippine Long Distance Telephone Co., Globe Telecoms, & Eastern Communications, Inc.;
PBX Phone system sales: Xorcom CompletePBX, Uniphone Linemex, Zycoo CooVox;
SIP phones sales: Xorcom, Yealink, Uniphone, Zycoo, Fanvil, etc.
Contact Information:
E-mail address: Service Requests: admin-telecoms@kital.com.ph. All other emails: sales@kital.com.ph
+63.2.779.6111
Web Site: www.kital.com.ph
Company Address: Unit 607 The Taipan Place, F. Ortigas Jr. Avenue, Ortigas Center, Pasig, Philippines 1605
Looking for VoIP PBX supplier, reseller or distributor in Asia?