Kital Philippines Corporation - authorized VoIP PBX distributor
Region Served: Philippines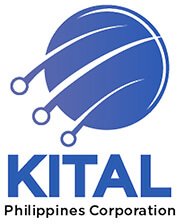 Kital Philippines Corporation
Company Brief:
Kital Philippines Corporation, is a Security Exchange Commission registered company with over 30  years of experience in the Philippine Market, offering state-of-the-art telecommunication systems under exclusive distributorship.
Kital provides Managed PBX Services to local government units, medical institutions, academies, legal, corporate, financial services and insurance companies, embassies, & private retail/wholesale among others on a nationwide scale.
With over 200 customer installations nationwide, Kital offers a wide range of state-of-the-art PBX systems to match all customer's needs. We can tailor any system design to meet any specific customer requirements.
Geographical Area Coverage:
We cover the whole of Metro Manila with our own technicians and service the North & South Luzon, Visayas, and Mindanao regions via our database of qualified contractors and consultants.
Additional Services:
Technical support: Mon-Fri 8:30 AM – 5:30 PM (for service contract customers), and provide on-call support after office hours, including holidays & weekends;
Infrastructure preparation, e.g. structured cabling, security & network devices, etc.;
Installation & commissioning services;
Comprehensive Maintenances services (Preventive & Corrective);
Service Provider facility (FXO/FXS, ISDN E1/T1, SIP trunking) integration – Accredited Vendor & Systems Integrator of Philippine Long-Distance Telephone Co., Globe Telecoms, & Eastern Communications, Inc.
Product Portfolio:
PBX Phone system sales: Xorcom CompletePBX, Virtual and Cloud PBX System, Zycoo CooVox IP-PBX Series;
GSM Gateway system sales: Openvox VoIP GSM Gateways; Yeastar GSM Gateways, Talariax SendQuik SMS Gateways;
Omni-Channel sales: Altitude Systems
Session Border Controller sales: Oracle Acme E-SBC;
Call Accounting System sales: Interpac Teltrac Call Accounting System;
Enterprise Security sales: Fortinet Fortigate, Pcsys Pentera
Storage Data Backup sales: Veeam;
SIP phones sales: Xorcom, Fanvil, Yealink, Zycoo;
Laptops, Servers & Accessories: Dell, Jabra, Plantronics;
Contact Information:
E-mail address:
Telephone: +63.2.8779.6111
Web Site: kital.com.ph
Social Media
Company Address: Unit 607 The Taipan Place, F. Ortigas Jr. Avenue, Ortigas Center, Pasig, Philippines 1605