Noble Solutions VoIP reseller in Ireland & United Kingdom
Region Served: Ireland & United Kingdom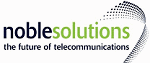 Company Brief
IS/IT, Telephone, Computer, Network Consultancy & Installation and Support throughout Ireland.
Geographical Area Coverage
Ireland
Languages
English
Additional Services
Technical support: 9:00 am – 5:30 pm, Mon – Fri (additional hours as per contract)
Infrastructure preparation
Installation services
SIP trunking integration
SIP phones sales: Grandstream / Polycom / Aastra
Contact Information
E-mail address: info@replentec.com
Tel. +353 (44) 9330070
Web Site: www.replentec.com or www.replentec.ie
Company Address: 23c Lough Sheever Corporate Park, Mullingar Co., Westmeath
Vertical Market Specialization
Financial, Solicitors, Accountants
Customer Testimonial
Replacement of traditional PBX system with Asterisk Based PBX & Xorcom
"Replentec Ltd have been looking after our IT infrastructure and providing support for many years, so we were happy to go with their recommendation when we decided to change our traditional PBX telephone system."
"The new system uses a Xorcom Astribank to connect our existing ISDN BRI lines to an Asterisk based telephone system provided by Replentec Ltd. The system works extremely well, with very good call quality, and lots more functionality than our previous PBX."
"I would be happy to recommend Replentec Ltd and the Xorcom hardware range to anyone looking to upgrade their PBX systems, and believe me, it will be an upgrade!"
– Paul Isdell, Cavanagh Isdell & Co. Accountants
Cavanagh Isdell & Co. are a firm of Chartered Accountants and Registered Auditors based in Mullingar and provide accountancy services to the Westmeath area and beyond.