VoIP Phone System for SPA hotel
The Springs Resort & Spa
"We chose Xorcom because the hospitality-focused features of Complete Concierge, the Astribank hardware, and the PMS integration met our requirements perfectly at half the cost of some of the competing bids."
Integrator:
Eric Hittle Echo IT Consulting,
LLC Pagosa Springs,
Colorado Tel : +1. 970.403.5616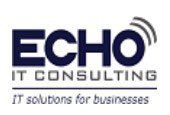 Main Challenge
To upgrade to an IP communications solution that would integrate with existing Cisco Unified Communications Manager (CUCM) system at multiple sites
Xorcom Solution
2 XE2000 PBX Servers
1 XR0030 Astribank w/6 FXS; 2 FXO Ports & I/O Ports
3 XR0008 Astribank w/32 FXS Ports & I/O Ports
18 New SIP Phone Extensions
Overview
The Springs Resort and Spa is a world-class luxury facility that draws clientele from across the USA. As with many hotels, their buildings date from various periods and not all have the latest data network cabling running to each room.
The customer was looking to fully upgrade its front desk and administrative office telephony system, while still being able to integrate with the legacy room phones.
Customer Requirements
The Springs Resort and Spa required an economical phone system that would upgrade their office and front desk phones to modern, full-featured, business handsets, with:
Ability to integrate with existing network of 80 analog room phones
Ability to integrate with existing Property Management System software
Easily expandable in the future, as their network infrastructure improves
Implemented Solution
The balance between cost and functionality was the main challenge in selecting both a solution and integrator.
Echo IT Consulting, LLC was already a well-known partner of the Springs Resort and Spa and had an established, successful relationship with the Resort.
The Resort trusted that Echo IT's recommended solution would work as presented and be installed successfully on property. The customer was also using a smaller PMS solution for reservations and housekeeping called RSI.
As part of the deployment, Echo IT Consulting customized the PMS interface of the Complete Concierge in order to take advantage of room status and automatic room name assignment, which the customer was unable to do with their old PBX.
Network Diagram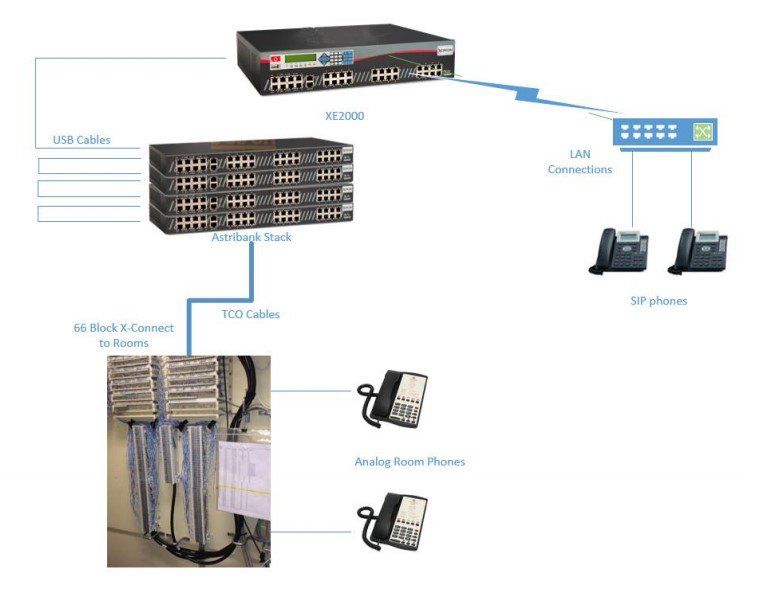 Conclusion
As per Nerissa Whittington, Owner/Manager of The Springs Resort & Spa: "We chose Xorcom because the hospitality-focused features of Complete Concierge, the Astribank hardware, and the PMS integration met our requirements perfectly at half the cost of some of the competing bids."
This calendar year, ECHO IT Consulting will also be presenting a plan for The Springs Resort & Spa to convert their 10 PSTN CO lines to SIP Trunks. Xorcom's flexible system allows for both, but at the time of original installation the customer's network infrastructure was not robust enough to depend on SIP trunks. The infrastructure is currently being upgraded, so this additional monthly cost saving will now be available to them as well.