.
Learn How to Avoid the Risk of Cyber-Attack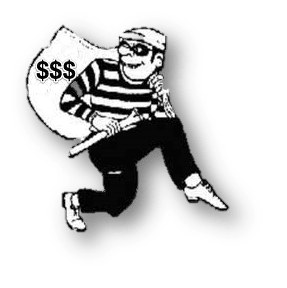 Increasing numbers of enterprises are learning to appreciate the advantages of VoIP communications: greatly reduced long distance charges, unified communications, optimal use of network resources…the list goes on and on. On the other hand, hackers are becoming ever more sophisticated, turning toll fraud into a multi-billion dollar a year industry. That same study, which interviewed fraud and security experts focused on the telecom industry, reports that fraud losses are growing at a faster pace than global telecom revenues.*
Who is Responsible for Securing Telephone Systems?
Reports of cyber-attack show up in the media on a regular basis.  For example, as reported in a recent New York Times article, an architecture firm in Georgia is now answerable for $166,000 in calls made in a single weekend after a premium-rate service-fraud attack. The company's law firm filed a complaint with the United States Federal Communications Commission (FCC) but the lawyer on the case noted "There are a number of ancient FCC decisions dating back to the early 1990s that say that if a customer has fraudulent calls, the customer is 100 percent liable."
However, fraud negatively affects telco carriers as well as their customers. The losses increase the communications carriers' operating costs and damage their reputation. Several countries already have new regulatory requirements in place which put at least partial responsibility for toll fraud on the telco carrier.
Called to investigate a recent breach to a hosted PBX service, Xorcom CTO Leonid Fainshtein confirmed the attack occurred when a hacker entered a portal back-door, erroneously left open by the company's telecommunications carrier. The news reached the company only when they received their monthly invoice, with charges of over eighty times their usual bill. According to the CEO, their main service provider had not only neglected to notify the company of strange goings-on with their system, but they also passed the buck onto a subcarrier, and it is still unclear onto whom the responsibility falls to keep the company's network safe.
How can you avoid paying 80 times your regular phone bill in toll fraud?
First, it is important to understand what kind of abuse is prevalent in today's world. Toll fraud occurs by gaining access to the IP-PBX and utilizing it for outbound calls sold as minutes to customers—with the enterprise footing the bill (as in the cases cited above). Other abuse involves penetrating the IP-PBX to learn more about the network, with the aim of hacking into the enterprise's data network for the purpose of espionage or other types of industrial damage. A few hours of unauthorized access can easily cost your company more than the price of the entire phone system – many times over.
Xorcom's CompletePBX™ maximum-security business telephony system can keep your communications network safe against all these types of cyber-attack. 
*Sources