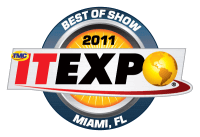 IP-PBX from Xorcom Awarded "Best of Show" at ITEXPO East 2011
XE Series Business Telephony Systems Recognized as the Best On-Site Product Launch at the Leading B-2-B Communications Trade Show in Miami.
Misgav, Israel – March 9, 2011 — Xorcom today announced that its new XE Series IP-PBX for VoIP and traditional business communication solutions received a "Best of Show Award" in the On-site Product Launch category at TMC's recent ITEXPO East 2011 in Miami. Like the existing XR2000 and XR3000 series, these new PBX handle both traditional (Public Switched Telephone Network) and VoIP calls. The new series, however, features microprocessor-based temperature control with redundant fans, redundant hard disk drives, internal backup and recovery support, and an LCD (Liquid Crystal Display) touch panel for easy access to system parameters.
The ITEXPO Best of Show Awards recognizes innovative products and solutions that were featured in the exhibit hall during the event.  This designation serves to highlight the technological achievement and creative product features that set these winners apart from the rest of the crowd.  TMC's editorial staff evaluated the pre-show nominations and met with vendors to inspect and review the displayed products on the first day of the Expo.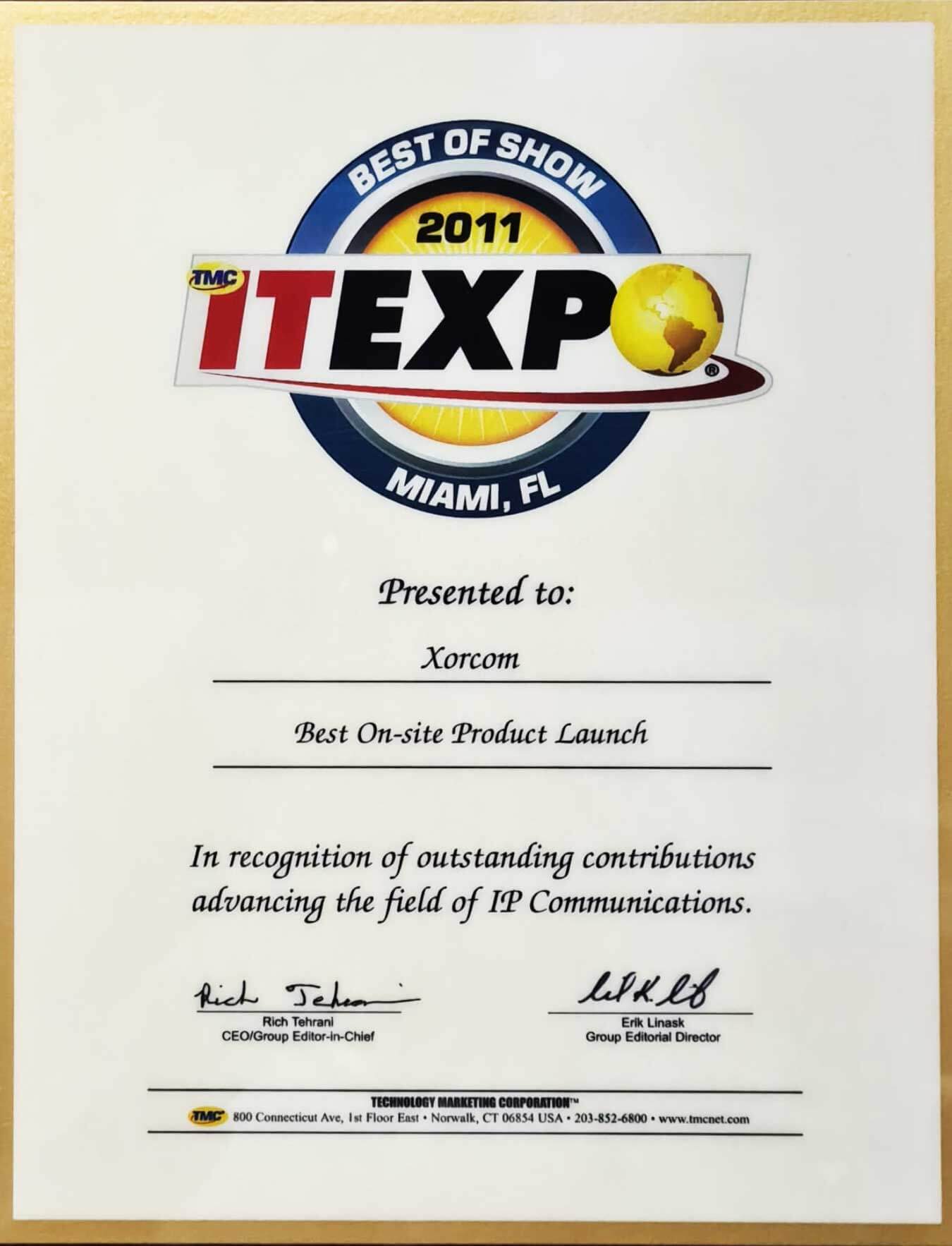 "Feedback from our channel drove us to create the new series, on the one hand, our current systems' modularity created an almost unlimited number of configurations, which is attractive. However, this type of flexibility can also be confusing. We realized we could divide our customers into two groups: those with standard telephony requirements, and those whose call volumes and additional applications mandated a more powerful phone system, or that have stricter policies about networking and reliability. The first group is served by our existing XR series, while the latter will benefit from the more robust XE series."
"ITEXPO in Miami was one of the best events we've ever produced, and this year's Best-of-Show winners faced an even greater challenge differentiating themselves from a large and highly competitive field, we're proud to honor companies like Xorcom with a Best-of-Show Award, and we thank them for sharing their innovative solutions with our attendees."