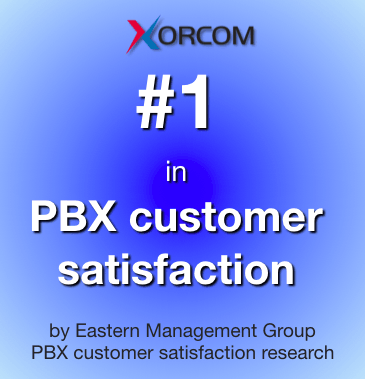 3CX 

8X8

Alcatel-Lucent 

Avaya 

Cisco 

Digium 

Huawei

Mitel 

NEC

NetFortris 

Nextiva

Panasonic

RingCentral 

Unify 

Vertical Communications 

Xorcom
"Achieving the highest score in customer satisfaction is a great achievement for us," says Xorcom CEO, Eran Gal "we work very hard to make our products and services fit customers' needs and wants so that we can best serve their businesses.  It is not always easy to do, especially when managing a fast-growing product offering, and I see that as a tremendous vote of confidence by our customers in our people and products".
The Eastern Management Group is an American research and consulting company.  Founded in 1979, it is one of the oldest and most experienced communications technology research firms operating today.